One of the greatest promises we have from God is that He hears our prayers. Please enter your prayer requests and I promise I'll pray with and for you; knowing that our God is loving and caring for you.
--Pastor Chuck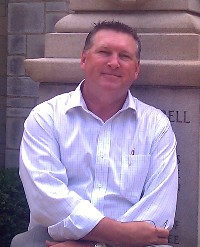 Enter your prayer requests or praise here
Deliverance from Evil

posted by: Professor M. Shadrach Abednego on 8/18/2018


Pray for The Children of God separated from their parents and for law enforcement officers ordered to commit crimes against humanity, God, and country.
I will pray

Tragic Accident

posted by: Linda Lockwood on 8/14/2018


DIANE KEYLOR, my sister in Tulsa, OK. Diane's 84-year-old husband accidentally ran over her last night in his truck. She was taken by ambulance to St. John's Hospital, Tulsa. Her blood pressure was very low as she was bleeding internally; therefore, the doctors were unable to give her any pain medications. They cathed different arteries in order to stop the bleeding, which was successful. Her pelvis is broken and they will address this issue in the next couple of days when she is more stable. At 2:28 a.m. this morning, she was in the Neuro Trauma Unit. Please pray for miracles for Diane as well as her husband Jon, who is in shock following this tragic accident. Before this accident Diane was suffering excruciating pain throughout her entire body due to her lupus and rheumatoid arthritis conditions. Linda Lockwood
I will pray

marriage and family help

posted by: Ron and Rachael Cox on 8/11/2018


Pray my wife Rachael's hardened heart is tenderized for God and me. Reveal to her Lord who the true enemy is and she rejects it. Pray Rachael has a pure heart, steadfast emotions guided by You, peace, hope, mercy, grace, love, insight, and wisdom. Make her a praying women and give her a heart of love for You and me. Silence the divisive voices and wrong beliefs. Show her the quickest route back to You and our marriage. Pray she keeps our marriage covenant and stops trying to destroy me (Ron) and our baby girls. I pray she is brought to her knees in repentance and You give her the desires You have her to have. Give her strength and courage to overcome and faith in You to show me grace and mercy and to have hope for us. Pray our baby girls are safe and continue to grow healthy in always. Pray the dividers are removed from our life and they are exposed. For everyone who has attacked me and trying to divide our family break them and remove them. Make our marriage and family a light of Your restorative love. Give me wisdom and all I need to show Christ love to my wife through all this mess. May she see You through me and receive You. Help my wife (Rachael), me (Ron), our daughter (Amelia Grace) and our daughter Elizabeth Faith. Restore our marriage and family.Restore our faith, love, humility, peace, desire for You and each other, our health in every way, our trust, our honesty. Help us dear Lord, please help soon. Return our love and bond and loving communication. Give us visions and dreams from You dear Lord. Heal wounds, remove malice and anger and unforgiveness and wrong beliefs and lies and confusion and pride and guilt and bitterness and self-centeredness and manipulation and control.
I will pray

marriage and family rescue

posted by: Rachael and Ron on 7/24/2018


Pray for Ron to learn how to regain Rachael's trust and to show her sacrificial love to heal her heart and change her hardened heart to a tenderheart for God and Ron. Pray God works in her heart to heal the past and make her into the woman she wants to be and God plans for her. Pray Rachael overcomes and the barriers between the two are torn down. Pray they communicate humbly, lovingly, peacefully, and graciously. Pray they understand each other and forgive each other. Pray for their baby girls to know their parents love them and each other and for them to have no issues and be protected. Pray the external dividers be removed from this marriage and family and Ron and Rachael stay faithful to their marriage during this separation. Lord restore what the enemy intended to kill, destroy and steal. Lord restore this family and marriage and their love and trust. Pray the voices who say reconciliation is wrong to be silenced and this marriage and family is an example of what God's restorative love is. Help them Lord and guide them and heal them.
I will pray

Prayer Request

posted by: Angela on 7/14/2018


First let us give the Lord thanks for the abundance of all things.Please pray that the Lord would deliver his people from evil men; That the Lord would preserve his people from violent men, who plan evil things in their heart and stir up wars continually. Pray against the spirit of anti Christ,false witness,terrorism hatred and violence. Please pray and intercede without ceasing that God's will be done in the lives of the world's leaders and for our leaders to seek God and listen to Him. Pray that they would be surrounded by godly counsel and, that our leadership would personally know God and the salvation found through faith in Jesus Christ alone. That we may live peaceful and quiet lives in all godliness and holiness. God can turn the hearts of kings. Earnestly pray that the people of America and its leaders will humble themselves and seek the Lords face and turn from their wicked ways. Pray that the Lord would hear from heaven and forgive our countries sins and heal our land. God Bless America Pray that the Lord would grant peace in America, that we may lie down and no one will make us afraid. That the Lord would remove wild beasts from the land, and that the sword will not pass through our country and that President Trump along with our leaders be filled with power, with the Spirit of the Lord, and with justice and might to declare the sins of Gods people. Please pray for revival and that the Lord would pour out his spirit on his servants, throughout the world both men and women. Pray for the peace of Israel. Gods will be done on earth as it is in heaven.In Jesus Name, Amen.
I will pray

1 person is

praying.

My biopsy results

posted by: Sarah on 7/6/2018


Please could you pray for me? I am awaiting biopsy results next Wednesday. I may have asked for prayer previously as I have been through this before but the doctors are concerned and I am very anxious. Please could you pray for a benign result for me. I have 2 young children, I am a Christian and I want to be well. Thank you
I will pray

1 person is

praying.

My biopsy results

posted by: Sarah on 7/4/2018


Please could you pray for me? I am awaiting biopsy results next Wednesday. I may have asked for prayer previously as I have been through this before but the doctors are concerned and I am very anxious. Please could you pray for a benign result for me. I have 2 young children, I am a Christian and I want to be well. Thank you
I will pray

1 person is

praying.

Salvation

posted by: Humphrey on 5/29/2018


Hello, Would you kindly pray that two ladies named Tonia and Maria would accept Jesus as Lord of their lives? I understand that no one can force them to do this, it is a matter of their own free will. It's my hope that at the very least a beautiful opportunity to do so would present itself to them someday. Thanks so much, you are richly blessed by God.
I will pray

5 people are

praying.

Please pray

posted by: Edmund Krzeminski on 4/8/2018


[We read] In the King James Bible, Ezekiel 22:30: "And I sought for a man among them, that should make up the hedge, and stand in the gap before me for the land, that I should not destroy it: but I found none." O God, please help us and teach us to build a wall [of prayer] around the USA, Canada and Poland. Are you ready to stand in the gap, where God is the Helper and Teacher? Please pray that Poland, the USA/Canada would overcome for: (The Acts 26.18). * Poland, pray for freedom from dead religion to saving faith of Jesus Christ as the Saviour and the Lord by faith only, * the Church in the USA, Canada – Pray for repentance and cleansing of the church--Matt. 3.12 "Whose fan is in his hand, and he will thoroughly purge his floor, and gather his wheat into the garner; but he will burn up the chaff with unquenchable fire." * my family: 1. Stir up the hearts of my family for ministry for me, my wife Dorothy, our daughter Ann, and our sons Peter and Daniel - "..but as for me and my house, we will serve the Lord" Joshua 24.15 2. Pray for God's will, wisdom, discernment, revelation and recognition for me and my family; I ask God for great wisdom in school for Daniel, and for Edmund's work situation, for Dorothy and Peter (also God's direction for his life) and Ann (God's protection over the company where she works), 3. God's order in my work. I ask God for great wisdom at my work. Blessings and the knowledge of Jesus Christ for my bosses. Thank God for the continuation of my work. Edmund & Dorothy Krzeminski
I will pray

8 people are

praying.

Healing

posted by: Jonathan Carr on 3/14/2018


Please pray for freedom from bondage
I will pray

9 people are

praying.