A Message from Pastor Chuck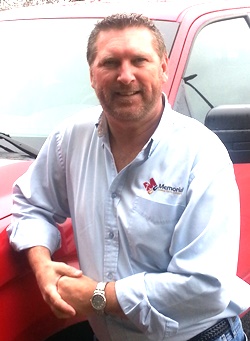 Dear Friend,
What are you looking for? Are you looking for real answers about life and God? Are you looking for real people with whom you can build relationships? At MCC, you will discover a full life with God and with other people who are searching for the same things.
All churches are not the same. Perhaps you have avoided church because of past bad experiences. Maybe you think of church as a place where you have to conform to rigid rules and regulations. Some churches are like that, but at MCC you can be yourself.
We believe that God has created each person with a unique and wonderful design. That design has prepared you to fulfill a special purpose with your life. As you discover the freedom that God has for you, your life will be changed into a wonderful adventure with God.
At MCC, we are not into tradition or religion. Our beliefs are firmly rooted in the Bible and God's Spirit helps us apply them to our daily lives. We are into a personal relationship with the living Person, the infinite God, Creator of all things, Jesus Christ. He will set you free into a life full of joy unlike anything that you have ever experienced before.
We don't ask anyone to blindly accept what we believe. All questions are welcome. We deal honestly with intellectually tough questions. God never told us to abandon the use of our minds. God's word makes sense and it works in real life.
So, what are you waiting for? Join us this next Sunday at MCC for our current message series. You will find a loving community of people who praise God, serve others and are growing in Christ.
Pastor Chuck